KOLKATA: The anxious travel-trade community is hoping for a swift de-escalation of tension between neighbours and reopening of flight routes, following the handover of pilot Abhinandan Varthaman by Pakistan to India. With the end-of-term holidays barely 10-12 days away, there are fears that tourism could become a major casualty unless the situation improves soon.
The shutdown of airspace over north India and Pakistan following the recent skirmishes has jacked up airfares to West by up to Rs 10,000 owing to the detour that airlines now have to make. This has upset the budget of cost-conscious travellers and forced families to rethink plans to travel to Europe during this pre-summer break.
"We are hoping the airspace will reopen soon and both countries will call truce. Some airlines have increased fares following the detour. It has also increased the travel time to European cities by over an hour. This is bad news for a budget-conscious market like Kolkata," said Joydeep Mukherjee of Meghdootam Travels.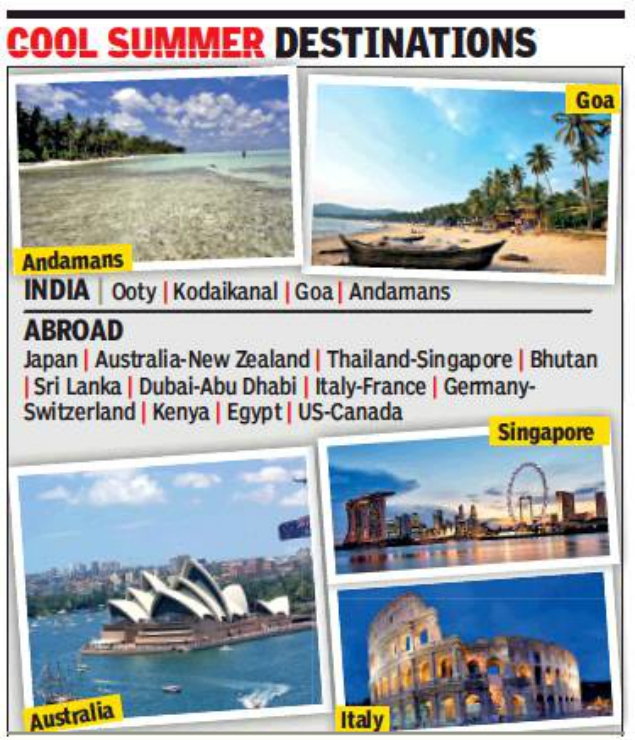 "Around 600 flights bound for West Asia, Europe and the US fly via India and Pakistan, using 11 exit/entry points. Three of these points are major ones. Now, the flights have to fly via Mumbai FIR to Muscat FIR and beyond. That means extra fuel as flight time has increased. We have seen a 7% reduction in overflights since the trouble erupted," a source at Kolkata airport ATC said.
Even if there's de-escalation, families with kids will be wary to travel to states bordering Pakistan, feels Travel Agents Federation of India chairman (east) Anil Punjabi. "Those who were to travel to north India at the end of the break will be feeling jitters, following unscheduled closure of airports and restriction in airspace," he said.
A spokesperson of tour operator Thomas Cook said its tour management team was closely monitoring the current situation and developments. "We are in touch with customers, assisting them where required with optional destinations, postponing travel dates and offering future travel voucher if they want to reschedule," said Rajeev Kale, president and country head (leisure travel) at Thomas Cook India Ltd.

While this crisis will end in a while, the elections that follow may also prove a dampner to travel to north and east India during summer hoildays as these regions have a history of violence during polls. Instead, people may travel to south and west India.
Active Holiday Co that conducts school trips during term breaks and summer has cancelled the Kaziranga package scheduled between April 6 and 13 due to the polls. Fortunately, the Ladakh trip is scheduled on June 30 by when tensions between India and Pakistan should ease.
Anand Menon, brand leader of FCM Travel Solutions, hopes the situation will be normal enough for people to travel to Srinagar, Gulmarg, Sonmarg, Leh and Ladakh.
Punjabi says outbound travel should increase this summer with families preferring to spend the holidays away from the hustle and bustle of electoral politics. "We will definitely push for travel to destinations in Europe and Far East apart from the usual places in South-East Asia," he added.