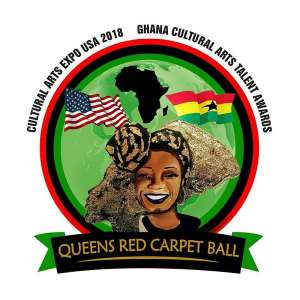 Queens of Africa United International Foundation USA and Malachi's International Ministries NGO will hold its annual Cultural Arts Expo on May 19, 2018 in Elizabeth New Jersey, USA.
The events; Cultural Arts Expo USA 2018, Ghana Cultural Arts Talent Awards and Queens Red Carpet Ball is specifically organised to bring together Africans and Africans in the diaspora for a day of cultural fun and also to raise funds for humanitarian projects in Africa.
"The aim of the event is to bring collaboration between Ghana, Africa and African-Americans to learn from each other, showcase our culture and help raise funds for a malaria project," said Alaina Paul-Mensah, CEO and Founder of Malachi's International Ministries.
"We want to bring unity, understanding, education, peace, love and empowerment among the black race. It doesn't matter if you are from America, Africa or the UK, at the end of the day we are one people," she added.
Expected guests are Apostle Timothy Newman Obupbisa. Jacqueline Akweley of Ghana's Most Beautiful fame, diasporans, queen mothers among others.
Since it was founded April 1, 2014, Malachi's International Ministries, a Non-Governmental Organisation has worked to support teen mothers, orphans and has embarked on several community outreach projects in Ghana.
For the last two years, its annual Christmas toys give away initiative has brought smiles on the faces of the less privileged children during Christmas.
The organisation is currently preparing for the next Christmas Toy giveaway for Kids and Christmas Cultural Arts Concert for December 8, 2018
Programme Outline
Saturday May 19 Cultural Arts Expo 9:00 am to 5:00 pm
Ghana Cultural Arts Talent Awards 7:00 pm to 9:00 pm
Queens Red Carpet Ball Music, dancing, hor'douvres and open bar 9:00 pm to 11:00 pm
Attire: A touch of African
Contact; Michael Edward Ashie 0244 74 3440 Email [email protected]