Sometimes you may want to find alternative places to watch movies, instead of drowning in the crowded mainstream theaters. It might be for a small get together with friends to watch an old Hollywood classic or as a place where filmmakers can share the films they have made. 
Several places in Jakarta offer private screening rooms for your viewing pleasure.
1. Subtitles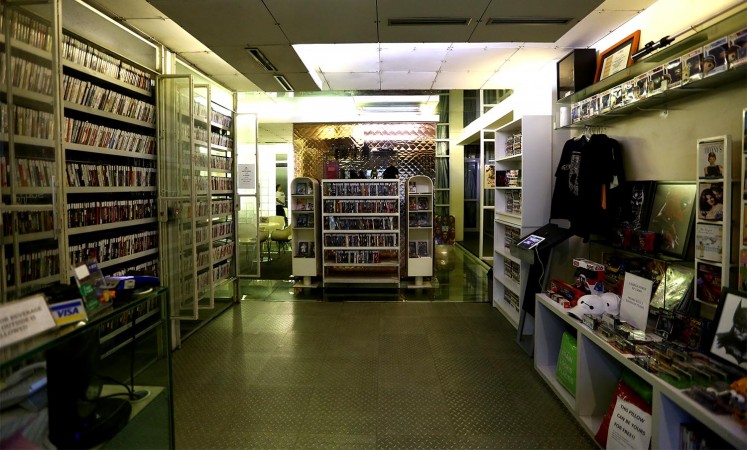 Subtitles in Dharmawangsa Square. (JP/Wienda Parwitasari)
Located in Dharmawangsa Square in Kebayoran Baru, South Jakarta, Subtitles is a hidden gem for movie buffs and can be found in the basement level of the building. 
Subtitles boasts over 4,000 DVDs and Blu-ray films from around the world to be enjoyed in one of its five intimate viewing rooms. Each room is named after a notable film director, including Almodovar, Kubrick, Fellini, Kiarostami and Kurosawa. 
The viewing room has the capacity to host between six to eight people, but it's not unusual to come alone, or for people to come in couples or even for a medium-sized group of children to enjoy an animated film together.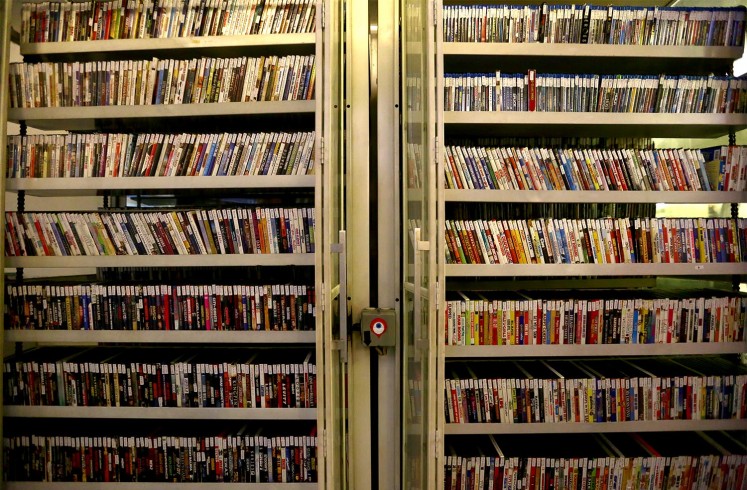 Subtitles owns a collection of over 4,000 DVDs and Blu-ray to choose from. (JP/Wienda Parwitasari)
A room can be hired for blocks of two hours, which must follow a schedule that begins at 10 a.m. and continue every two hours until the last block beginning at 10 p.m. For example, visitors would not be able to come at 11 a.m. and start a screening, but would need to wait for a session beginning at 12 p.m. 
The price depends on the day, with weekdays costing Rp 185,000 per session for a room and Rp 240,000 on weekends. Special prices apply for a weekend morning slot, with a 10 a.m. session costing Rp 150,000 for the two hours. 
For movies that run over two hours, visitors must book two slots, meaning they'd have the room for four hours in total. 
Visitors can also bring their own DVD, which must be an original copy while USB format is also allowed for filmmakers who wish to screen their work. 
2. Paviliun 28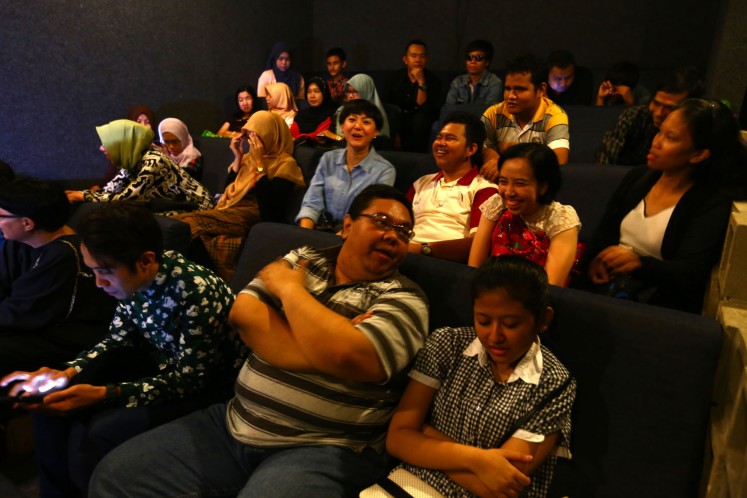 Paviliun 28 in South Jakarta. (The Jakarta Post/Wienda Parwitasari)
Paviliun 28 is located on Jl. Petogogan I No.25 in Kebayoran Baru, South Jakarta. It is a cafe and art space that also boasts a small movie theater with a capacity of 40 people. 
Visitors can rent the cinema for Rp 400,000 per hour. Paviliun holds only a limited number of films and visitors are allowed to bring their own DVD for screenings. 
With a cafe on the premises, cinema-goers can also enjoy local dishes and jamu (herbs) drinks.
The cinema sometimes holds screenings of independent films thanks to its collaboration with local film exhibition organizer Sinema Rabu. Those interested can find the schedule on the Instagram accounts of both Paviliun 28 and Sinema Rabu. 
Recent screenings included Kamila Andini's Sekala Niskala (The Seen and Unseen) and Hoax by Ifa Isfansyah.
Paviliun is also known to hold sessions of Bioskop Bisik (Whispered Cinema), a movie screening session for the blind where volunteers become personal commentators to describe each scene for blind viewers.
Read also: Jakpost guide to the National Library of Indonesia
3. The Reading Room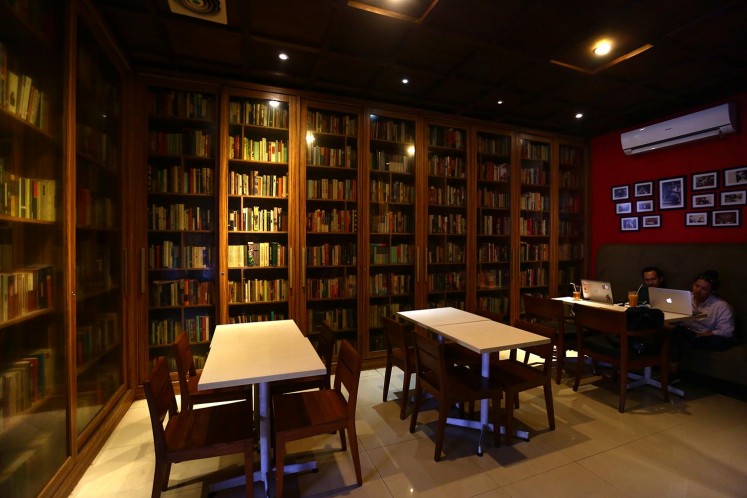 The Reading Room's library-themed space. (JP/Wienda Parwitasari)
The Reading Room is a unique space located at Jalan Kemang Timur No. 57 A-B, South Jakarta. 
It is mainly a cafe that serves both Indonesian and Western dishes. Racks of books decorate the interior of the two-floor space, any of which can be borrowed and read on the spot by visitors. 
Inside, there is also a small movie theater that can host private screenings. Unlike the previously mentioned places, The Reading Room does not own any DVDs for screening, so visitors must bring their own.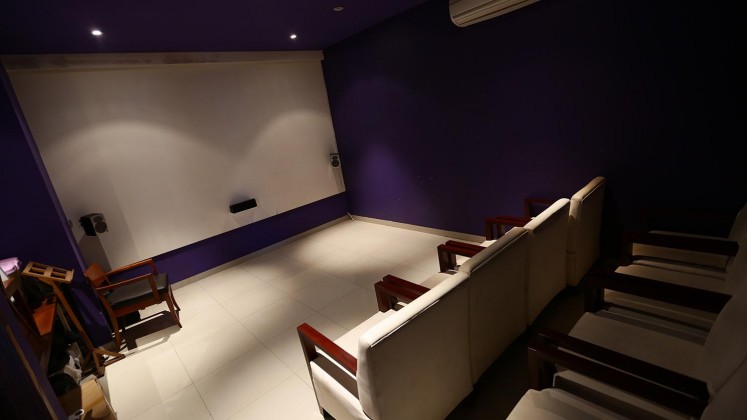 The movie theater in The Reading Room. (JP/Wienda Parwitasari)
Like Paviliun 28, meanwhile, The Reading Room also collaborates with Sinema Rabu for screenings, where visitors can buy single tickets rather than having to rent out the entire cinema. 
4. Kineforum 
Kineforum can be found at Taman Ismail Marzuki arts and cultural center in Central Jakarta. 
Organized by the Jakarta Arts Council (DKJ), Kineforum screens local and foreign feature and short films, ranging from mainstream flicks to independent gems. It also organizes discussions featuring speakers from the film industry. 
This space was arranged as a response to the absence of a non-commercial cinema in Jakarta and the need for procurement of a space for intercultural exchanges through audio-visual work.
Most recently Kineforum hosted the Europe on Screen festival, presenting films from across Europe throughout early May.
The schedule can be found on its website Kineforum.org and Instagram. (wng)