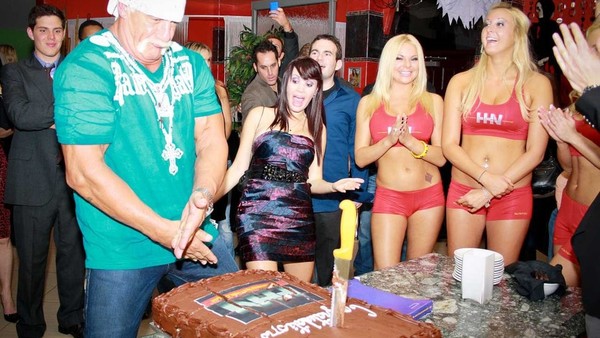 Reinstated WWE Hall of Famer and home movie star Hulk Hogan will need all the puff in lungs today as he blows out 66 candles to mark his birthday. He shares the date of birth with NXT UK's Kay Lee Ray (27) and former ECW ref Bill Alfonso (62).
WWE marked the occasion on social media, with a gibberish message wishing the Hulkster many happy returns.



66 BROTHERS for 66 years. Happy birthday, @HulkHogan! pic.twitter.com/pTQYYvRm5h

— WWE (@WWE) August 11, 2019
Meanwhile, a Chicago cop is currently under investigation for driving Hogan onto the tarmac of O'Hare International Airport. Grateful but tactless, Double H thanked the officer for his chauffeur service on Facebook – incriminating him in the process.
The Chicago Police Department has since announced that the cop has had his airport tarmac privileges (it's a thing) revoked. It is unknown whether he remains on duty.
Speaking about the incident, Chicago PD spokesman said:
"The activity and behavior demonstrated in that video poses a significant risk to the officers and overall aviation safety on the airfield."
Jimmy Hart was also in the car at the time, because of course he was.