---
First up, let's look at the Danube, which I experienced last year aboard the 81-suite AmaBella for 161 passengers, with 49 crew.
As Europe's second-longest river after the Volga, the Danube stars in many APT itineraries, including Voyage through the Balkans and Magnificent Europe (from Budapest to Amsterdam and vice versa); both are 15-day trips.
I did the latter voyage, quickly discovering that Budapest is a wonderful city in which to greet or farewell a cruise. Beyond its famed distinctive Magyar influence, Budapest draws on many varied cultural sources, as best witnessed in its eclectic market stalls.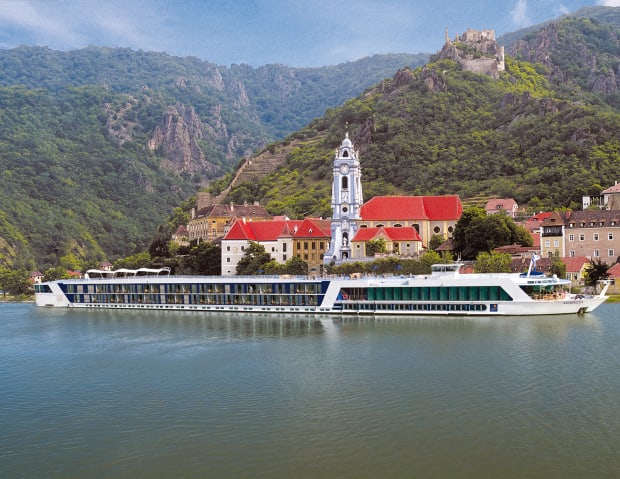 The city's oldest indoor market, the 1897 Great Market Hall, is a gastronomic paradise. Adorned with iridescent Zsolnay ceramics, its tasting opportunities include töltött káposzta (stuffed cabbage), Hortobágyi palacsinta (meat-filled pancakes) and lángos (deep-fried flat bread with cheese and sour cream), accompanied by Hungary's iconic tokaji wine. Pronounced "toe-kay", it's known for the sweetness that come from grapes affected by noble rot, a beneficial form of fungus.
Another standout shore experience with APT in this city of more than 1.8 million is an imperial train journey aboard the Grand Empress steam train, beginning with a welcome reception at Budapest station's Royal Waiting Room, then a "royal lunch" on board, followed by a guided tour of the Habsburgs' Gödöllo Palace before returning to the ship.
(Voyage through the Balkans guests also visit the lower Danube and Hungary's renowned Villány wine region, famed for its structured, elegant red varieties with good tannins and fruit-and-earth balance.)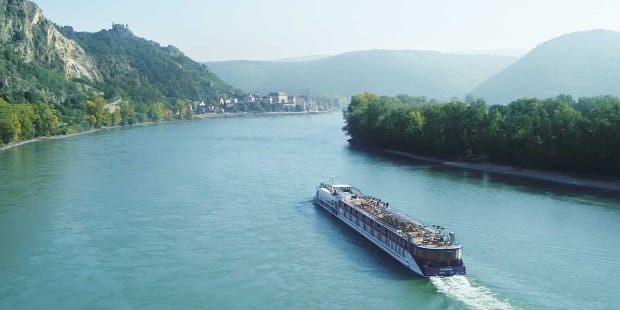 Meanwhile, on my Magnificent Europe cruise, we sailed through Hungary into Austria's Wachau Valley, which produces more than 80 per cent of that country's white wines.
After a leisurely guided cycle along the Danube, we quaffed local wines on the upper deck of the AmaBella as the vineyards slid by.
In Vienna, a cocktail party and private recital under crystal-and-gilt chandeliers at the city's magnificent high-baroque Palais Liechtenstein (with music from Mozart's Don Giovanni) was an unforgettable highlight.
---
New premium wines – including Victor Berard Bourgogne Pinot Noir, Grande Reserve Cairanne rot Cave de Cairanne, Pouilly-Fumé La Rochetais AOC and La Chablisienne Chablis La Pierrelee – will be offered in 2020 aboard APT's Concerto ships, which cruise exclusively on the Danube, Main and Rhine rivers and are billed as "the only vessels in Europe that boast unique, custom-designed twin balcony suites".
The wines are also available on APT's boutique Aria river ships, which operate on the Rhône, Seine and through the Bordeaux region. Aria ships carry just 146 guests, so an intimate atmosphere on board is guaranteed, and their compact size grants superior access to smaller riverside towns and villages.
Naturally, many meals served during the cruise match the regions – goulash in Hungary, freshly baked gingerbread in Nuremberg, apple strudel and sachertorte in Vienna. Fond memories involve a tasting menu at the intimate chef's table as new friendships are cemented.
If Austria's apricot dumplings or linzertorte aren't for you, APT's Romantic Rhône and Seine 15-day cruise is pure indulgence, especially for Francophile gastronomes.
In Arles, the olive mill offers its oil straight from the press. In Viviers, you may wish to help sniff out truffles with the help of a truffle dog.
In the dreamy Drôme region, it's all about artisan nougat, or you can choose to embark on a guided bike ride that delivers you to the Valrhona chocolate factory. There are plenty of Beaujolais tastings, plus escargots on the menu at a snail farm.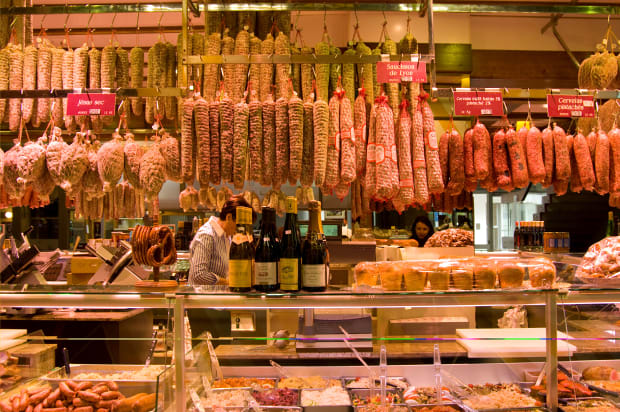 Lyon's fresh food market provides a great introduction to France's gastronomic capital, followed by APT's Signature Experience of a dinner at L'Abbaye de Collonges, founded by renowned chef, the late Paul Bocuse. All such Signature Experiences are included.
For Steve Reynolds, a highlight on the Romantic Rhône and Seine cruise is a day trip to Maison M. Chapoutier in Tain-l'Hermitage for a wine tasting of appellations including hermitage, Côtes du Rhône, Châteauneuf-du-Pape and Côte-Rôtie. Since 1991, biodynamics have been at the heart of Chapoutier's philosophy – "Without respect, the wine has no soul," is one of the maison's mottos, and grapes are harvested with the greatest respect for nature.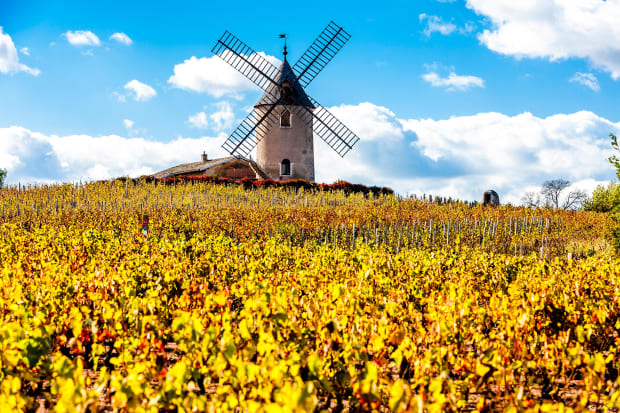 Reynolds points out that "the king of the Rhône wines is the famous hermitage, which was the inspiration for Australia's Penfolds Grange".
The epicurean bliss of river cruising is accompanied by the peace that comes with no traffic jams, no jostling crowds, no packing and unpacking. With everything included, there's just the river – and the time to immerse yourself in all it has to offer.
This story is presented in association with APT.
---
At a glance
Magnificent Europe: this 15-day river cruise between Amsterdam and Budapest is priced from $7095* per person twin share. Highlights include a cocktail reception at Namedy Castle and an exclusive classical concert at Vienna's City Palace.
Voyage through the Balkans: this 15-day river cruise starting in Budapest is priced from $7095* per person twin share. Highlights include a folklore show in Bratislava, and cruising through the awe-inspiring Iron Gates.
Romantic Rhône and Seine: this 15-day river cruise from Arles to Paris is priced from $11,295* per person twin share. Highlights include an after-hours visit to Palais Bénédictine and indulging in decadent French fare.
* Book now to fly for free, or fly in business class for $3995. Call 1300 290 662.