Caravan and camper-trailer sales are booming as travel-starved Australians hit the road – and the tracks – on their post-lockdown adventures.
But if you want a motorhome, caravan or camper-trailer, you'd better get in quick because new and used stock is running low due to continued overwhelming demand. And order back-logs are growing.
Actual year-on-year sales figures are not available, but other real-world indicators – dealer comments, increased search volume and dwindling stock – are of an industry experiencing a huge increase in sales as a result of closed borders and international-travel restrictions due to COVID-19. 
In recent weeks, CarsGuide has approached numerous caravan and camper dealerships in NSW for products to test and review but buyer demand is currently so high and stocks so limited that dealers are reluctant to loan product for review purposes because they may miss a sale while the caravan or camper-trailer is away from the dealership and being tested.
And online searches indicate the increase in interest: according to data provided by CarsGuide's sister brand, Gumtree, there have been substantial search increases on the site for 'Trailer' (up 53% from Q1 to Q3 2020), 'Camper' (up 52%), and 'Caravan' (up 39%), among others.
General manager of insights and advocacy for the Caravan Industry Association of Australia Peter Clay said that "when international borders closed and domestic tourism became the only option, eyes turned to the caravan and camping industry". 
"However, it is worth noting that in 2019 (pre-COVID), caravanning and camping became the most popular holiday choice and remains a favourite as we begin to rebound out of the pandemic," he added.
"To demonstrate, caravan parks across Australia reached average occupancy levels as high as 72 per cent in cabins and 64 per cent in powered sites for the week commencing 28 September, 2020, as confidence starts to return among Aussies looking to spend time with loved ones over the school holidays.  
"This is a huge improvement over the lows of 16 per cent and 9 per cent at the height of restrictions in the country (data source: BDO (Binder Dijker Otte), Newbook, RMS). It is worth noting that caravan parks in Western Australia, New South Wales and South Australia have outperformed 2019 occupancy and revenue figures.
"Without a doubt, caravan and camping is becoming an even more popular way to travel without the alternatives of international trips or cruising, and it may be a while before travellers feel comfortable leaving the country given everything that has gone on over the past year. 
"There have been reports of increased enquiries in dealerships as well as second-hand vehicles, however due to COVID restrictions manufacturing was not possible for a number of weeks and that has contributed to some minor delays.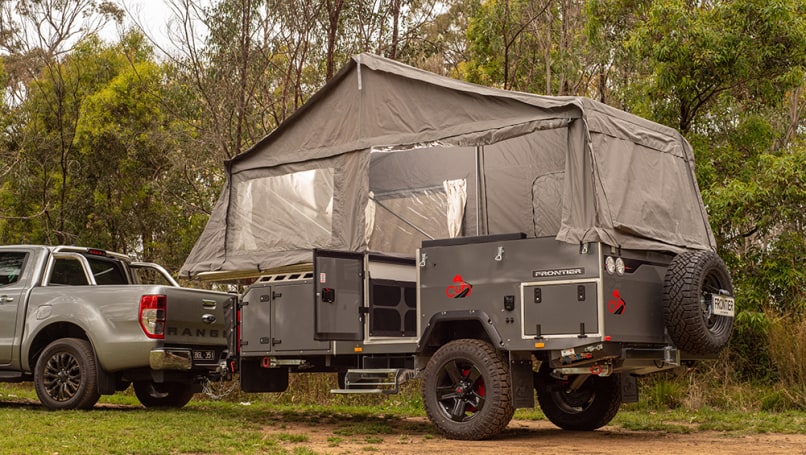 Search for 'Trailer' is up 53% from Q1 to Q3 2020.
"Also, an interesting trend noted during COVID was that people during this down time choose to upgrade their vehicle with accessories and/or make service or repairs." 
Mr Clay said: "Caravan manufacturing is one of the last remaining local vehicle manufacturing sectors and plays a really important role in creating employment and supporting local business, especially in Victoria where around 90 percent of the manufacturing occurs.  
"Those businesses that have manufacturing factories in 'metro Melbourne' were forced to close for two months, however are now allowed to operate again under COVID-safe procedures and are returning and ramping up production to meet the demand around the country. We are also hearing of manufacturers looking to increase their output capacity in line with expected growth in demand.
"Internationally, Australia's trade sector is most reliant on our trade partnership with China for the provision of components. Although there were some delays which disrupted supply chains in the first two months of the year as China entered lockdown, by and large, international supply remains resilient."
Billy Falconer, marketing/sales and dealer development manager for Avida Motorhomes and Caravans, said sales of their products were "definitely" up. 
"We're probably up about 100 per cent on last financial year. And we're seeing really positive signs at the moment, which is fantastic," he said.
"Stock is a challenge, and I think it's a challenge everywhere at the moment."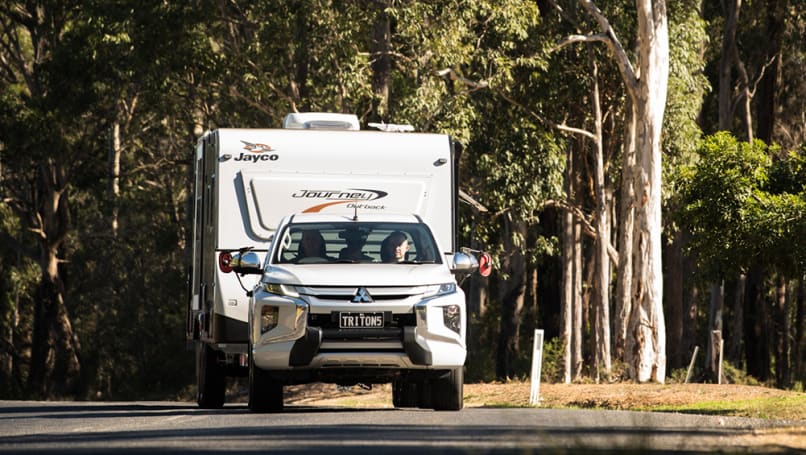 Demand is so high, dealers are running out of caravans and camper-trailers.
Brendan Batty, AdventureGuide's caravan and camper-trailer expert and author of Explore Australia by Caravan & Motorhome (6th Edition), said the boom in interest and consequent sales had been obvious in recent months.
"Everyone I know is asking me about caravans. People who never were interested in caravanning or camping before are suddenly interested in caravans," he said.
Mr Batty said demand was so high, dealers were running out of caravans and camper-trailers to stock.
"The dealers I've been talking with about organising campers recently, it's been a struggle for them to find availability for us, for loans," he said.
"Some have flat-out said, 'I can't not have things on my floor at the moment', because people come and look at them too often [and the dealer might miss a sale]."
Mr Batty, who is also the co-owner of Exploring Eden Media, an independent book publisher focused on travel and lifestyle guides, said: "So many places [caravan and camper-trailer dealerships] have got 12-month wait times because of demand and restrictions on them being able to manufacture, especially because it's all built in Victoria."
He said caravans and camper-trailers offered a unique opportunity for people to see their country.
"There's no better way to explore Australia or go on a holiday, because you just slow down, you disconnect from the real world, in a sense. You visit little communities and stay in locations that should be real estate for the rich and famous," Mr Batty said.
Paul Wellsted, sales manager at Jayco Nowra, said demand had been so high that product throughout the industry was now in short supply, and that COVID-19 and lockdowns continued to impact the supply chain. 
"This has never happened before, such a high level of demand in such a concentrated period of time," he said.
The months-long lockdown in Melbourne had "delayed everything by two months", Mr Wellsted added.
"So the focus now is on customer order units," he said.
Aussies are also increasingly looking for vehicles that are suited to adventure travel and ones that can tow their new camper-trailer or caravan – and that rise is borne out in official online-search figures. 
From Q1 (January to March 2020) to Q3 (July-September 2020) there have been big search increases for '4WD' (up 73%), '4×4' (up 71%), '8 Seat' (up 71%), '7 Seat' (up 63%), 'SUV' (up 58%) and 'Ute/Utes' (up 39%), according to Gumtree data.
4WD touring expert and editor of Australian Geographic Adventure Justin Walker said that he'd noticed the proliferation of caravans and camper-trailers on a recent trip into outback New South Wales, following the Darling River from north to south.
"It was full of people towing caravans and camper-trailers – and they're all saying the same thing: 'I couldn't travel overseas or even interstate' – this was in August – 'and I just want to just chuck the van or the caravan or camper on the back, then I can just camp, move from town to town', that sort of thing," he said.
"There were a lot more [caravans and camper-trailers] on the road than what I would've expected."
Mr Walker said aftermarket companies, such as ARB and Ironman 4×4, were also experiencing huge increases in sales and services due to people fitting out their vehicles with accessories, such as bull bars, drawers, lights and more in preparation for their trips.