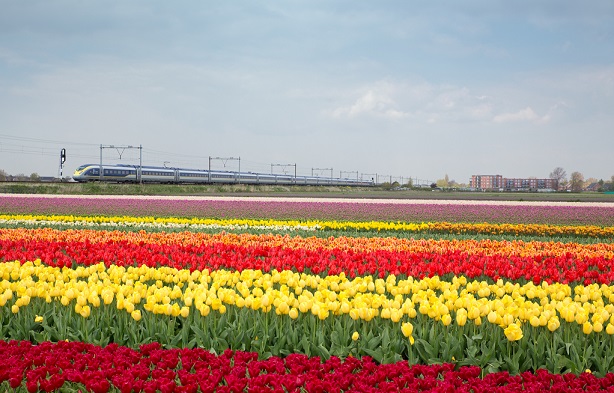 Eurostar has announced that its new direct route from London to Amsterdam will launch on Wednesday 4th April.
Tickets will go on sale from 20 February when the inaugural service will take place.
For the first time, passengers will be able to travel from St Pancras in the heart of London direct to the Netherlands at a speed of 300 kph in just three hours.
With over 4 million passengers travelling by air every year between London and Amsterdam, the market is the same size as the London to Paris market at the time of Eurostar's launch of service in 1994 day the Company.
Over the last twenty-three years, the market for travel between London and Paris has more than doubled as customers increasingly choose high speed rail over plane. As the Netherlands grows in popularity as a key business and tourism hub, the potential for the new service and the overall market is significant.
Nicolas Petrovic, Chief Executive, Eurostar, said:
"The launch of our service to the Netherlands represents an exciting advance in cross-Channel travel and heralds a new era in international high speed rail. With direct services from the UK to The Netherlands, France and Belgium, we are transforming the links between the UK and three of Europe's top trading nations.
Our new route marks the culmination of the extensive investment in high speed rail on both sides of the Channel. With £1 billion investment in our new state-of the art trains and enhanced connectivity on the European network passengers can now enjoy fast, seamless rail connections between the UK and mainland Europe and a transformed travel experience."
Eurostar's new route to the Netherlands will start on 4 April 2018 with one-way fares from £35. The new service will be launched with two trains a day departing at 08.31 and 17.31 respectively.
During the initial period, passengers will travel direct from London to Amsterdam and Rotterdam and on the return journey will connect through Brussels where passport controls and security screening will be carried out.